Choose from a wide range of laminate products
The Mini
The Mini's collection is designed to excite the interior designers, contractors and architects.
Violam
Violam high-pressure laminate is an ISO certified company. With the comprehensive range of designs, textures and décor, Violam laminates are the perfect choice for architects, interior decorators and designers.
Greenlam
Greenlam laminates bring a legacy of exceptional artistry and rank in world's top three producers of laminates.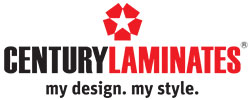 Century
Century laminates are highly resistant to scratch and abrasion. The exotic range of decorative laminates is characterised by higher colour fastness and the best bonding properties.
Royal Touche
Royale Touche luxury laminates offers some of India's finest high pressure and compact laminates. And is a pioneer of luxury laminates in the country
Rotolam
Specialty laminates from Rotolam offer some of the finest products available today. These include items that provide structural srability, color-through surfaces, fire rated surfaces and electrostatic discharge protection. And, because they are manufactured by Rotolam, you can be confident of their quality, integrity and performance for many years to come.
Sundek
Sundek has been wedded to total customer satisfaction through supply of decorative laminates and other products of high quality conforming to national and international standards, in domestic as well as international markets.
Bloom
Bloom is India's first brand of advanced designer doors, and one of India's leading manufacturers and exporters of decorative laminates. Present in 24 countries and backed by 20 years of experience, Bloom lives by an ethos of innovation, dynamism and being different.
Hutch
Hutch laminates a team of young dynamic focused and hardworking team right from top to bottom has become one of the most popular names in indian laminate manufacturing feternity.
Airolam
After carving a niche in lifestyle products, the group has now forayed in laminate industry. Airolam Laminates boasts of technologically supreme products that are at par with global standards with stringent quality checking done at every step.
Woodline
An extensive range of Decorative Laminates for Home and Commercial use, these products are manufactured at modern in-house facilities of the company.
Merino
A range of world class, premium laminates with more than 10,000 designs, textures, colours and finishes