Make a difference with a premium quality wood
Century
Century Veneer provides a large range of veneers starting from exotic natural veneers to scintillating reconstituted veneers. Natural veneers are branded as Natzura woods and reconstituted veneers are branded as Senzurastyles.
Timex
Timex wood weaving veneers are manufactured from a unique and innovative wood-lamination process that utilises a variety of local and exotic wood.
Wood Crrests
Green-Ply offers an eclectic variety of veneers, wood crests are their newest addition to the premium portfolio of veneers.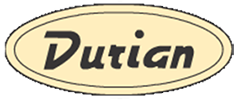 Durian
The Veneer unit sources its veneer from across the world. We carry over 500 species of wood that are seasoned, dried and smoked in our factory and later segregated based on the species and the grain. Using advanced techniques (marquetry, parquetry) and machinery we are able to produce almost any design, texture and finish to better suit your needs.
Designer
Designer Veneers are the special products of technology that combines the style of decorative papers with the strength of resins to create highly damage-resistant sheets. Unlike industrial laminate sheets, these are apt for installations at home, offices and commercial establishments to bring in elegance and fashion.