We supply plywood manufactured by premium brands.
Austin
Austin Plywood is the most trusted and respected plywood brand. It is used for critical industrial requirement including marine, fire retardant and structural requirement.
Greenply Plywood
Greenply records for the largest market share in the industry of plywood. With the wide range of Greenply brands available, choose your high-end products.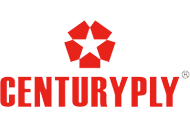 Century
When it comes to plywood, CenturyPly is by-far, the undisputed leader with a plethora of award winning as well as innovative products designed around you, the global Indian. The signature plywood products are used extensively in commercial and domestic settings. Century plywood is affordable yet durable and offer unmatched strength and oodles of style to complement modern, urban living.